Class Information
Information about our classes September 2022- July 2023
| | | | |
| --- | --- | --- | --- |
| Year Group | Teacher | Class Name | Class email address |
| Reception | Miss Wells (EYFS Lead) | RW | r1w@rpa.learnat.uk |
| Reception | Mrs Clewlow Miller (3 days) Mrs Tiday (2 days) | RCT | r1cm@rpa.learnat.uk |
| Year 1/2 | Mrs Jacks (KS1 / Y1&2 Phase Leader) | 21J | 21j@rpa.learnat.uk |
| Year 1/2 | Mrs Kirby | 21DK | 21k@rpa.learnat.uk |
| Year 3/4 | Miss Price (LKS2 / Y3&4 Phase Leader) | 43P | 43p@rpa.learnat.uk |
| Year 3/4 | Mrs Jennings | 43J | 43j@rpa.learnat.uk |
| Year 3/4 | Mrs Cairns | 43C | 43c@rpa.learnat.uk |
| Year 5/6 | Miss Johnson (UKS2 / Y5&6 Phase Leader) | 65J | 65j@rpa.learnat.uk |
| Year 5/6 | Mrs Raine | 65R | 65r@rpa.learnat.uk |
| Year 5/6 | Mrs English | 65E | 65e@rpa.learnat.uk |
We are always looking for parent / carer volunteers to come and help us, by listening to the children read, support us at Forest School or to run lunchtime club. If you'd like to get involved please email your class teacher or contact the school via the Office (office@rpa.learnat.uk). Thank you.
How to find your way around school...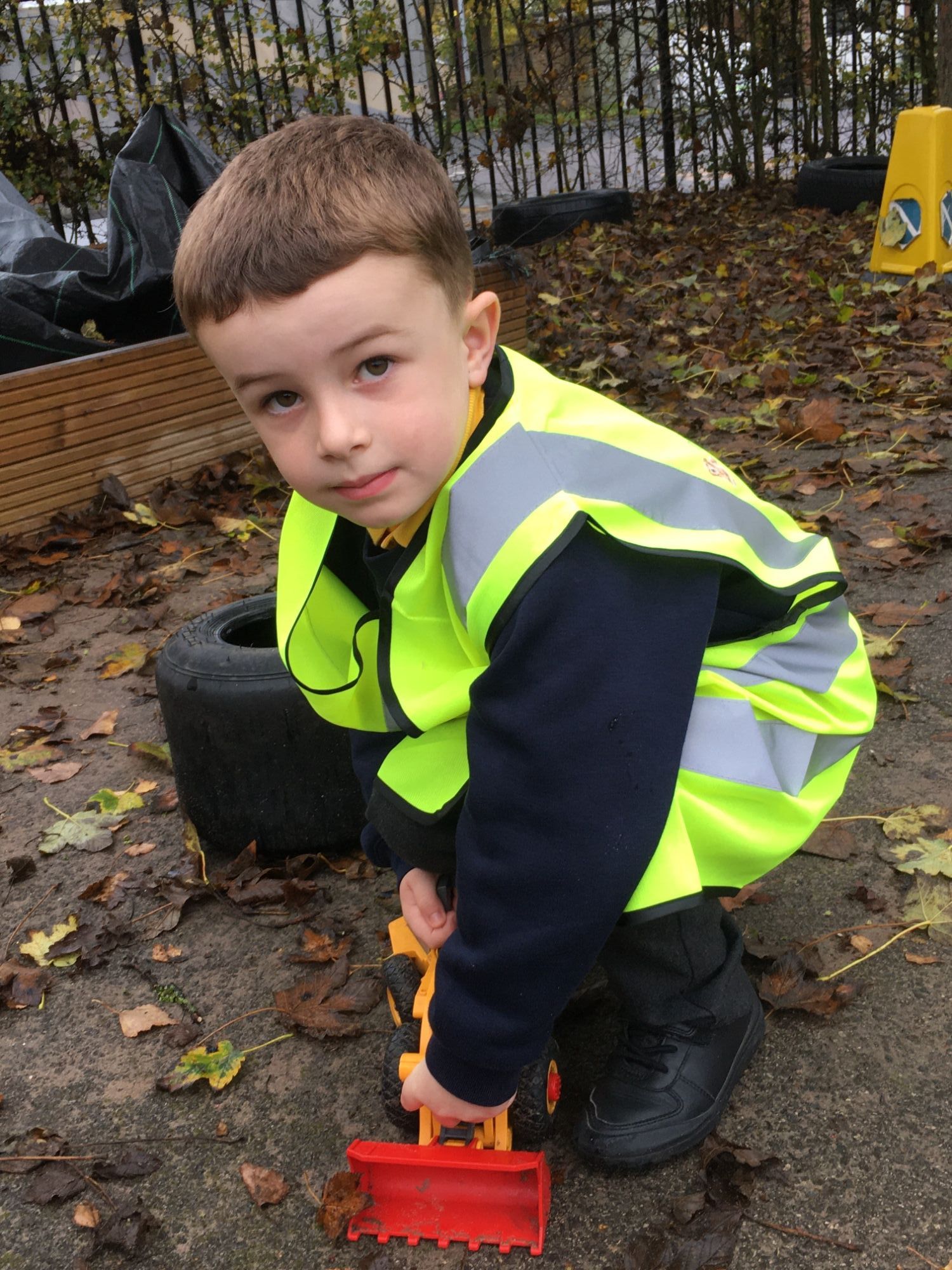 The EYFS or Reception Classrooms are the first ones on your left as you enter the playground. Outside their rooms you will find a covered veranda with their playground straight in front. They also have an Astroturf climbing space and Forest School area behind a wooden picket fence; complete with stage space, mud kitchen and lots of areas to explore. In their main playground they have a sandpit, Wendy house, buddy bench, balance bikes and outdoor materials to spark imaginative play and physical activity.
Through the larger wooden gates and still on your left, you will come to our Year 1 and 2 classrooms. These are set up to help the children transition from a play based curriculum to a more formal classroom setting. Opposite these classrooms you will find the ball-court and our 1-20 counting caterpillar!
As you follow our main building round, you will now come to our Years 3&4 classrooms, beyond which is our wellbeing garden (terraced and full of flowers in the spring). All our classrooms can be accessed from the outside, meaning parents can easily drop off and collect their children, and the teachers can access the outside spaces to help with learning as needed.
With your back to the Year 3 and 4 classrooms, you will now see a white building on the upper playground. This is the Year 5 and 6 block, containing 3 classrooms, their own toilets and cloakrooms. Here the children enjoy a sense of independence as they get ready for secondary school. The upper playground has a table tennis table, outdoor gym equipment and basketball hoops and friendship bench. Extending from the upper playground is the school field which wraps around the building.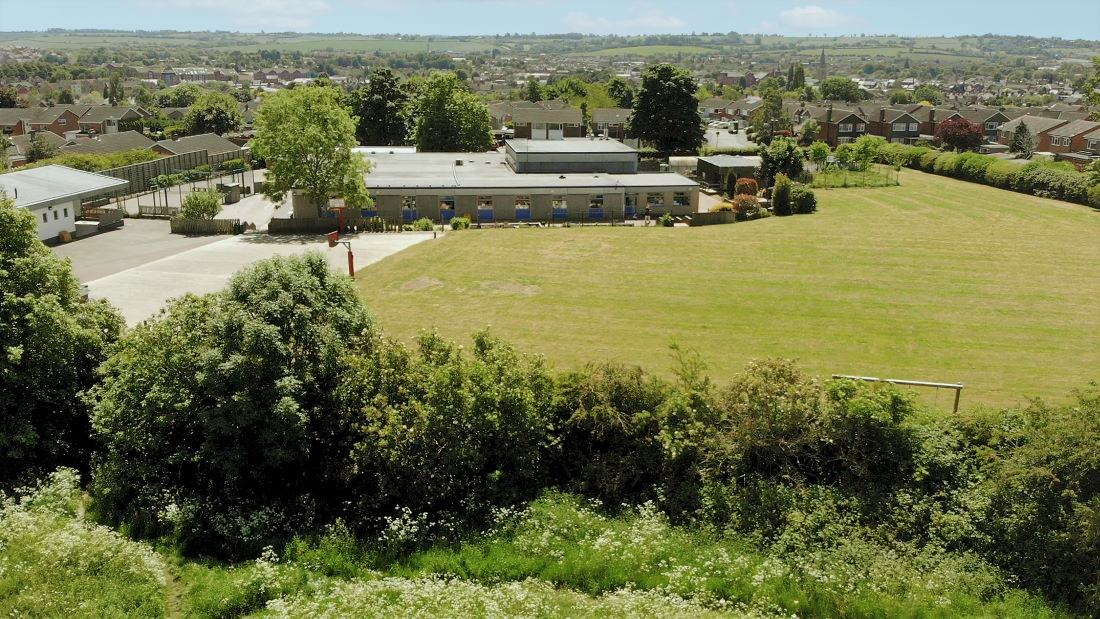 Returning to the Year 3&4 classrooms and following the route round (you will have now walked three sides of a square) you will come to the School Hall, used for lunches, assemblies and PE, the Community Lounge (a separate structure used for music lessons or breakout sessions) and the School Kitchen, before entering the car park seeing the entrance to the School Office and car park gates.
In the car park we have scooter and bike racks which the children can use.