Breakfast Club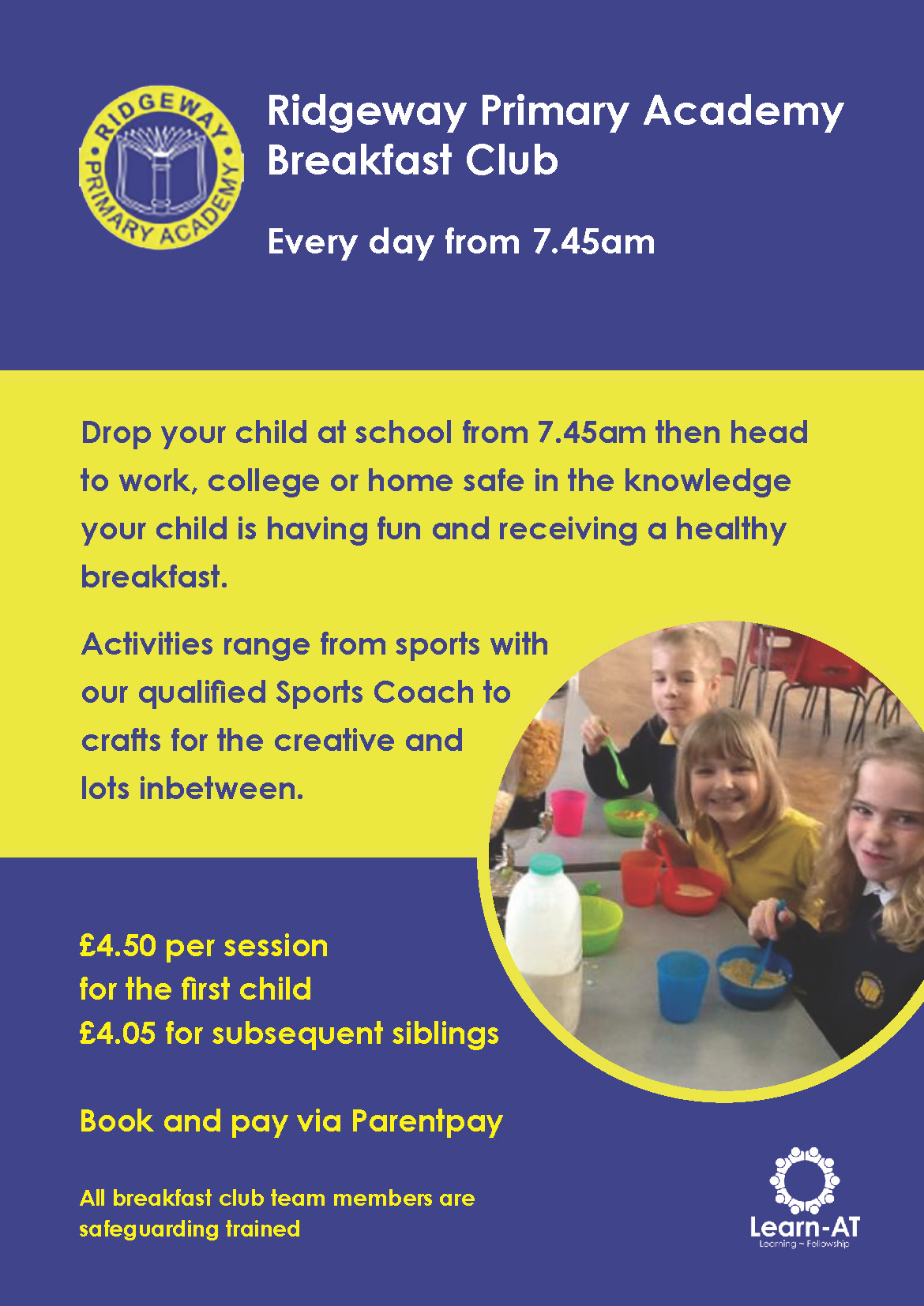 Every day at 7.45am (bookings on Parentpay or call the office)
The breakfast club team are committed to providing a healthy breakfast and fun activities for all the children. As part of breakfast club we also offer sports with our sports coach. The sports we offer at breakfast club vary from ball games to gymnastics and dance. We often ask the children for their input into which activities they would like to do.
All breakfast club team members are first aid and safeguarding trained.
All sessions are charged at £4.50 and £4.05 for siblings. Sessions are bookable via Parentpay. Please note sessions must be paid for at time of booking.