Ridgeway welcomes Sarah Bishop, as Executive Headteacher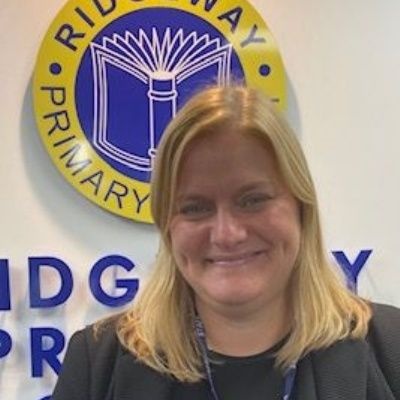 Ridgeway Primary Academy is delighted to welcome Sarah Bishop as our new Executive Headteacher, as pupils across the region settle into their new school year. Sarah will split her time between Ridgeway and our sister school, Great Bowden Academy.
Sarah, who was most recently Head Teacher at Parkland Primary School in Leicester, has over 25 years' experience in education. Recognised for her forward-thinking and positive attitude towards teaching and learning, Sarah is determined to develop both schools into centres of excellence that champion academic learning, with a particular emphasis on mathematics, alongside building confident and resilient children with a range of life skills.
Speaking of her appointment and her first few weeks, Sarah said, "I am absolutely delighted to have joined these wonderful schools as their Executive Headteacher. Each school has its own identity, values and strengths and it will be my job to ensure they thrive during these unprecedented times. The education and safety of our pupils is paramount; and I am determined to give them the best foundations possible to learn and grow from."
As part of the Learn-AT, Ridgeway and Great Bowden benefit from wider peer support as the Trust currently has 11 schools from across South Leicestershire as members. One of its major strengths has come from its planning and sharing of resources in the face of the Covid-19 pandemic.
Continuing, Sarah said, "The Covid outbreak has tested every part of our society over the past months, but I am pleased to say the children, parents and staff at both Ridgeway and Great Bowden, have shown tremendous spirit as they have returned for the new school year. They have embraced the new bubble system and are showing great understanding as we ask them to adopt new school routines and timetables.
"Our policies and processes were tested within days, as a pupil at Ridgeway was confirmed to have the virus. And while this was not the start to the new term we had hoped for, it has provided us with the reassurance that our schools are fully- prepared and able to keep our children and the wider community safe."
Plans for the future
Over the coming months Sarah plans to build on the excellent reputations of both schools, with stronger parent and community engagement; as well as developing closer ties with the local secondary schools and the nurseries and pre-schools that feed into its Reception classes.
"The education of a child doesn't start and stop at the school gates", continued Sarah. "Our pupils begin their journey when in pre-school and continue until they reach the world of work. At Ridgeway and Great Bowden we believe in working with the whole community, all the parents and key stakeholders, to ensure our children have access to as many opportunities possible, and personally I cannot wait to get started properly."