Gardening Club, Harborough in Bloom and more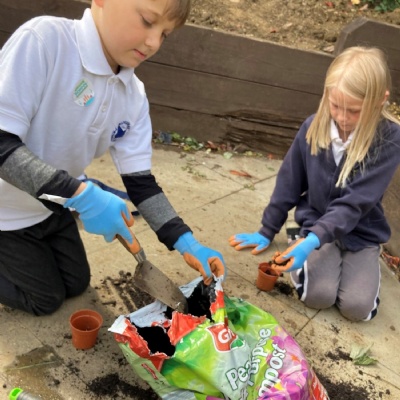 Pupils from our School Council getting busy potting up
This term we have been busy at Ridgeway getting our gardening spaces ready for the summer. Following on from the wonderful donation of soil from David Wilson Homes back in February, we were visited by Harborough in Bloom Volunteers to offer us some advice.
Under their tuition and guidance we have now planted up our old staging area into a 'wellbeing garden' with roses, lavender, hardy geraniums, bottle brush trees and more, as well as a beautiful Cherry Tree donated to us as part of the Sakura Project. Planted in two stages, firstly with our School Council volunteers and then with parents and pupils on a Project Pride Day (8th May 2022), we are thrilled with the results.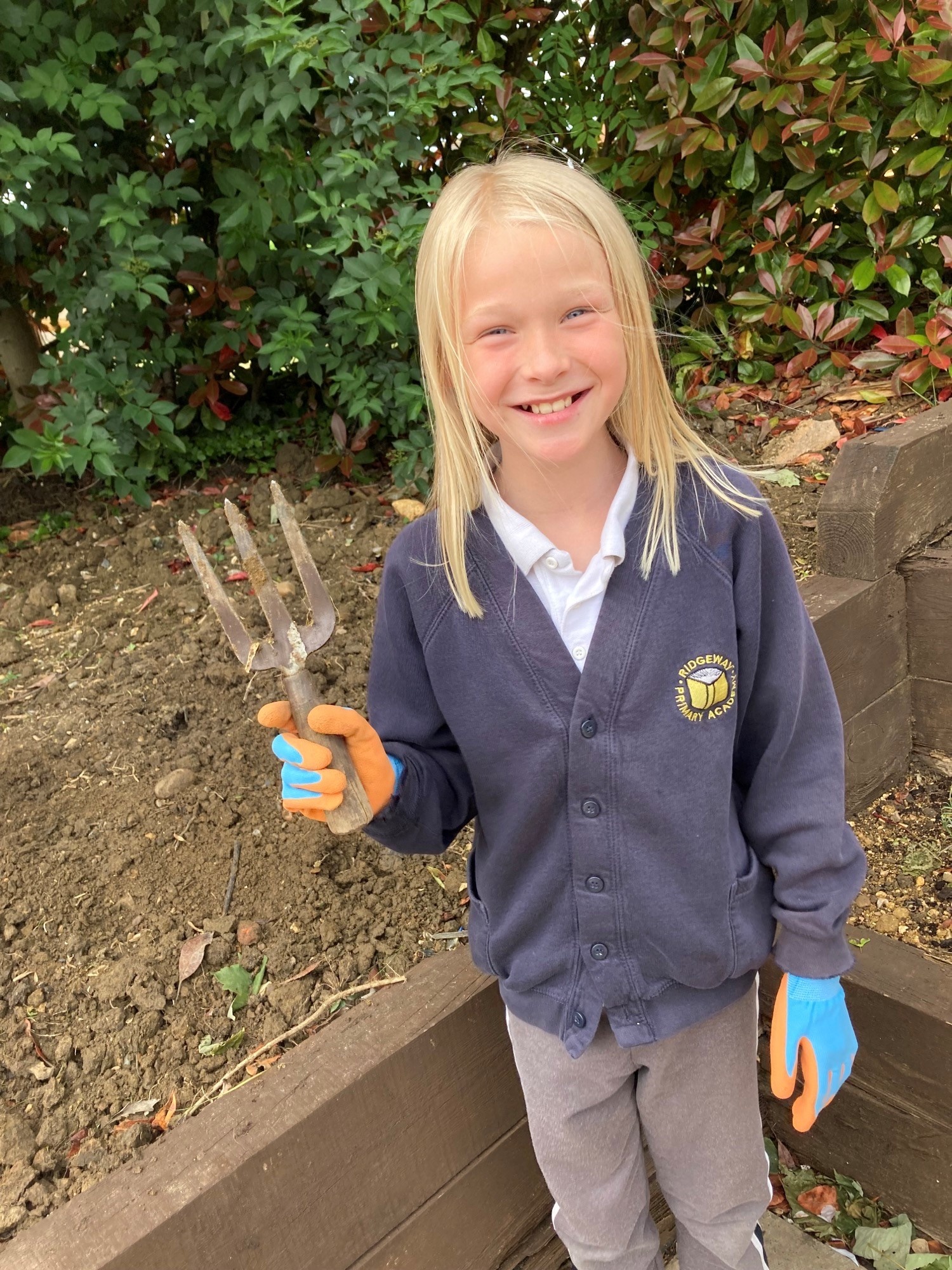 We have now moved onto launching our Gardening Club run by one of our parents and a governor. The children will be helping to tend the Wellbeing Garden (adding wildflower seeds and cosmos to around the tree) in readiness for a visit from the East Midlands in Bloom judges in July. We have entered their 'Best School Garden' competition - please keep your fingers crossed for us!
Thank you to everyone who has helped us over the last few months - from parent digging power and donations of gloves, seeds and equipments to Harborough in Bloom, David Wilson Homes and Harborough Woodland. We can't wait to see how our garden spaces develop over the next few weeks - and come next year we will hopefully have a brand new sensory garden too!