Table Tennis Finals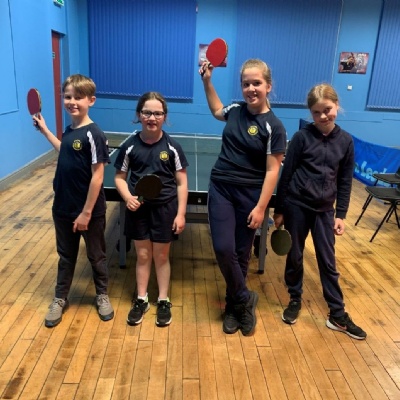 Table Tennis Finals - 18th November 2021
Ridgeway's girl table tennis team enjoyed last Thursday morning at the Knighton Table Tennis club, competing in the Leicestershire County finals. Our girls played against stiff opposition and managed to secure a semi-finals place as runner's up in the group stage.
Despite a sterling performance, they lost in the semi-finals but managed to finish the tournament in 4th place.
The girls thoroughly enjoyed themselves and did everyone at Ridgeway proud.